Do you find yourself continuing to give yourself away and abandon yourself in your relationships?
It's okay, as a way to survive we do this. We long to feel safe and in connection with those we love. But the truth is, codependency is not a well coined term and very misunderstood.
Jessica Baum, Licensed Mental Health Counselor, is here to teach you all about what is really going on.
Society has placed all this "shame" around the word codependency without really explaining what it actually means. From dating an addict to endless giving, many of us have been shamed when we hear "you are codependent!"
Well, in healthy relationships we all depend on each other. It is our biological imperative to stay in connection and we have all adapted in different ways. The label has been misused and often many think the solution is becoming Ms. Independent. But that's not correct, and it's lonely on that side of the fence too.
Healthy interdependency is the key.
Deconstructing Codependency is a 6-week live course with Jessica personally leading the way for you to finally break free from the repeated patterns that no longer serve you so that you can truly thrive. 
"In all of my years of therapy, eighteen years, I had never had an epiphany like the one I had after reading Jessica's book [Anxiously Attached: Becoming More Secure in Life and Love]. I finally felt seen and understood by myself. After reading her book and doing this course I feel healthier, hopeful, and equipped to heal. I also feel so much compassion for myself which was something I hadn't felt before. So much compassion for my 'little me' and for the ways I developed in hopes of having my needs met. I no longer feel shame or guilt." -Brittany
Does this sound like the future you want?

All of this is done in a safe closed-group environment of no more than 10 individuals with support from Jessica and her team, a compassionate group of highly trained professionals.
The goal is to create change together that leads to growth in your life. This is about a shared experience that is full of personal connection as you start to discover deeper parts of yourself.


The Power of LIVE Streaming Support
This transformational course will feature LIVE teachings, interactive training sessions, experiential practices, and Q&A directly with Jessica. Each session will build harmoniously upon the previous ones, so you'll develop a holistic understanding of the tools and principles you'll need to deconstruct codependency and restore deep inner balance.
Session 1
Is it wrong to be codependent?
If you've been called "clingy" or "over-bearing", you likely have a response to the word codependency. Learn the truth about what codependency is and the misconceptions of it in this live session with a Q&A after.
Goals are:
Understand what codependency really is and what are the misconceptions about it
Learn about healthy interdependency
Start to explore your adaptations to survive
Redefine how you look at codependency
Session 2
Have you learned to respond in fear?
Our bodies create ways to protect us based on our past. Learn how your body has adapted to what you've experienced and how your entire body perceives it.
Goals are:
Acquire knowledge on how to become Self-full
Know what implicit memories are and how that impacts your nervous system
Get to know your nervous system
Gain an understanding of Neuroception
Learn about survival responses versus social engagement
Session 3
Are you wounded? 
We all have core wounds from our childhood and the experiences we've had. Learn what your core wounds are and how your body has reacted to them over the years.
Goals are:
Locate your core wounds
Understand how your core wounds play out in a relationship
Connect your core wounds to your nervous system responses and adaptations
Session 4
What are you bringing into your current relationships? 
Those core wounds (that we all have) make their way into our relationships. This can create patterns and behaviors that can differ based on our fears.
Goals are:
Learn how to heal your core wounds
Understand embedded patterns in your nervous system
Gain knowledge on the difference between co-regulation and self-regulation
Identify if the behavior comes from a place of fear and codependency or a place of alignment
Session 5
How can you deal with conflicts in relationships? 
Did you know conflict is beneficial in healthy relationships? It's a part of rupture and repair, and we are going to discuss it, knowing your needs, and how all of these drive your behaviors.
Goals are:
Learn about rupture and repair
Understand what's driving your behavior in relationships
Identify what your needs are, if they're okay, and how to ask for your needs
Learn how to work through conflict
What healthy repair in relationships look like
Reviewing interdependent relationships
Session 6
Is becoming independent the goal?
In this last session, you're going to learn that independence isn't the solution for codependency. Instead, interdependence is the goal. You will learn how to identify healing relationships and how you can have the fulfilling relationships you want.
Goals are:
Explore Self-full and selfless cases
Reframe your narrative
Identify healing relationships
Learn about tangible relationships
Understand your behavior and how to stay in alignment to create the fulfilling relationships you need
The secret you need to know to have a healthy relationship
Gain knowledge on how to break your repeating patterns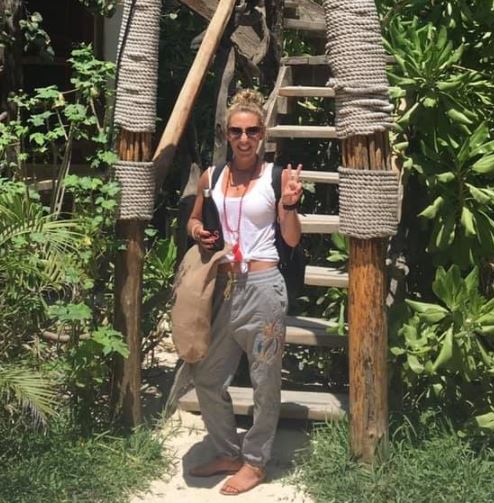 Emily Durlach Coolbaugh
"I first reached out to Jessica in 2017. I had just gone through a traumatic break up and had moved to Wellington, FL for the winter. I had been to several other counselors in the past, but I never really "clicked" with any of them. Jessica was recommended by a dear and trusted friend and from our very first meeting I knew that big and transformative changes were in store for me. She had a way of immediately seeing me. Not seeing through me but sort of seeing all of the pain and trauma without me saying anything. I immediately felt at ease… something I had never felt in counseling before. I started in therapy terrified and angry. I was lashing out at my friends and my family. I never wanted to love or trust again. I was in this cycle that is now lovingly referred to as "pissed off teenager." Jessica helped me see that our relationships today are so often affected by our childhood and our past relationships. She helped me to realize that I can soothe my "little girl," reason with my "teenager" and therefor act as an adult with love and compassion towards myself first which allows me to view all of my adult relationships in this complete and profound new way. This is not just about my relationship with my new husband. Jessica has shown me a new way to interact with everyone I know: my relationship with myself, my mother, my sister, my friends, my coaches and colleagues."
Tricia
"I have been working with Jessica for a while and she has helped me finally learn to take care of myself. In the confusion and chaos of a toxic relationship I had lost myself completely. I have learned from her that when we free ourselves from dysfunction what was lost begins to be restored. I am on a new path of healing that I never thought possible as I have reconnected with myself in ways I never thought imaginable."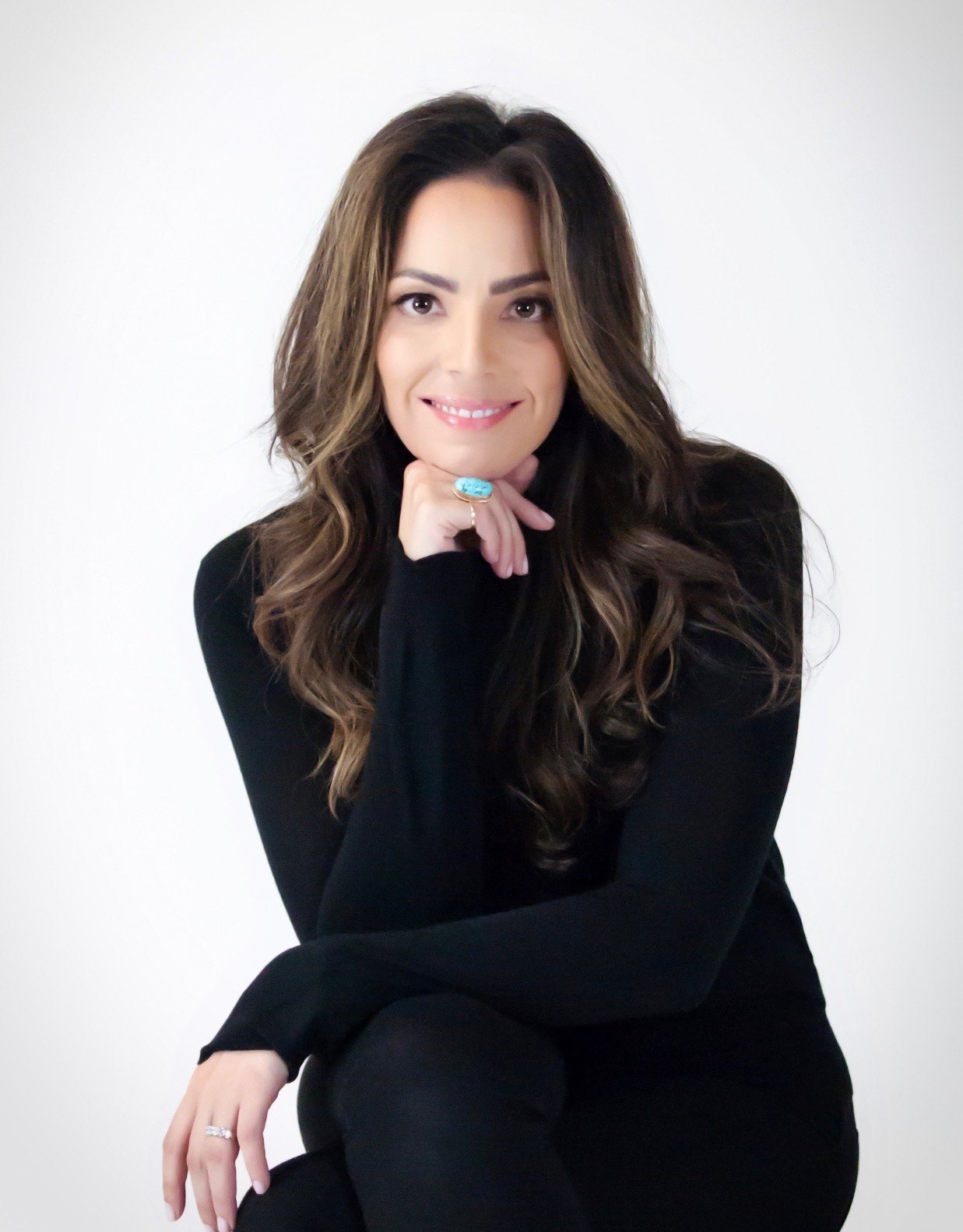 Jessica Baum—Psychotherapist, Author, Thought Leader, Relationship Coach & Founder of the Be Self-full Method®
Jessica Baum is the founder of The Relationship Institute of Palm Beach and created the Self-full® Method to help people in both one-on-one and online transformational group coaching who are struggling with anxiety, relationship conflict, marital issues, and codependent relationships.
Jessica's work is focused on developing a meaningful connection with oneself and in understanding our own core patterns so that we can better understand how we relate in our relationships. Without this meaningful connection to oneself and others, we find ourselves feeling isolated.
What is important to remember is that we can change how we show up in our relationships, and by learning our unique patterns we can have healthier ones. Together we can learn to empower, motivate, and inspire each other to connect to our inner selves and bring awareness into our partnerships.
Frequently Asked Questions

When does the course start and finish?
The WINTER cohort runs from January 16—February 20, 2023. It will run every Monday from 6 pm-7:30pm ET for 6 weeks. Some sessions may occasionally run for 2 hours, so please block out time until 8pm ET so that you can get the FULL experience!
How long do I have access to the course?
Since the course is LIVE, it will not be recorded to honor the safety of a contained space where we can explore deeper feelings together. We will be sharing heart-felt experiences and uncovering our core wounds as we work through transformational exercises together as a group and in pairs. You will have access to the exercise worksheets and presentation guide which you may keep after the each live session.
What can I expect in this LIVE course?
Each week will be personally guided by me and my trained facilitator(s) through the work on identifying, healing and understanding what healthy relationship needs are. We will also geek out by going into detail on how and why your nervous system responds in relationships causing you more conflict. You will learn how to move forward with complete awareness, insight and tools. We will help you build a supportive community to explore, depend, and learn so you can create fulfilling relationships.
How much is the investment?
Since this transformational experience is a live, closed-group environment with professional support from a licensed mental health counselor and trained staff, the investment is $749 (valued at $1260)—which is significantly less than 1-on-1 coaching.
How long is each session?
You can expect each session to last anywhere from 1.5–2 hours.
What's the refund policy?
You have 14 days to decide if this program is right for you. If you're not satisfied for any reason, simply send us an email within 14 days and we'll be happy to refund you 100% of your investment.
What if I still have questions?
That's okay! Simply send Jessica's support team an email to [email protected]



What the Professional
Community Has to Say …
You don't have to do this alone— we will do it together!